Business owners everywhere are using the abilities of digital marketing to grow their brands. Many of them reach out to experts.
The most convenient way to seek help from the best digital marketing experts is to hire an agency. An agency is a team of professionals ready to take your company to impressive heights.
So, if you are wondering why you should hire a digital marketing agency, then keep reading. In this article, we will learn the top reasons to hire a digital marketing agency.
We will also talk about how to hire a digital marketing agency easily.
What is a Digital Marketing Agency?
A digital marketing agency provides different online advertising services under one roof. It consists of experts with money-making digital skills.
Commonly, digital marketing agencies offer the following services:
Social Media Marketing (SMM)
Search Engine Optimization (SEO)
Pay-Per-Click (PPC)
Email Marketing
Website setup
Designing
Content writing
Software development
Affiliate marketing
Digital PR
….and so on.
Reasons to Hire a Digital Marketing Agency
Online Business Expansion
Digital marketing provides expansion opportunities for your business. To give you an idea, let us tell you that in the June of 2021, 87.8% of internet searches were made on Google.
This means that by marketing your business online, you will open it up to hundreds of thousands of new potential customers. Without it, you will be missing out on such a large number.
Also, did you know that 50% of buyers begin searching for a product through a mobile device? Imagine how many mobile phone users you will be able to reach instantly with digital marketing!
All Necessary Tools are Available
If you were to do it all by yourself, you would need to purchase a lot of tools. This is not doable for small businesses.
Agencies already have everything your business requires to develop and grow. Hence, this is also an important reason why you must hire a digital marketing agency.
Smooth Business Flow
Digital marketing can also help you sustain your business in the long run. It is an excellent way to build brand-consumer loyalty, and keep customers coming back.
According to 75% of marketers, using digital marketing strategies boosted their brand's trust and credibility.
Crisp Insights
One of the main reasons to hire a digital marketing agency is gaining access to a creative team. Remember, multiple minds are better than one.
Your team will help steer your company in the right direction through fresh, lucrative ideas.
Affordability
Digital marketing techniques, such as SEO and SMM, are mostly low-cost. This is true, especially when compared to physical advertising.
Also, online marketing methods like blogging and social media posting are free. Paid advertising also has a decent ROI rate in most cases (200% or $2 for every $1 spent). 
Work with Professionals
Keep in mind that digital marketing requires tough skills, time, patience, and tireless labor to work.
Hiring a digital marketing agency will solve all of the above problems. You will be working with people who have mastered the art of online marketing.
Be Industry-Relevant
A good agency will keep your brand relevant to its specific niche. It will target people who are more likely to buy from you.
It will study your competitors and your industry overall. This way, you would not diverge from your niche and target market.
Professional Native Ads Management
The native advertising market is worth over $40 billion. It shows how vital it is to include native ads in your marketing plan. These ads are also called sponsorships.
Digital marketing agencies can handle sponsored ads in a professional way for your business.
Boost Scalability
The digital marketing landscape is ever-changing. It can be extremely beneficial for your business, only with proper planning, brainstorming, and exceptional execution.
A well-reputed agency can make online marketing scalable for your brand.
Get Measurable Results
Digital marketing allows you to analyze your daily results. It can help you make the right business decisions. The goals your agency will set for you will be realistic.
The results digital agencies bring in are also measurable and track-able.
How to Find the Right Digital Marketing Agency
When looking for a digital marketing agency, you must check a few essential boxes. 
Here are the main things you should look into:
Experience
Many people and companies are selling digital services. How can you pick the ideal one for your business? Start by studying their combined years of experience.
In the digital marketing world, the experience can make a huge difference. Digital skills are hard to grasp. Only a highly experienced agency can help you here.
Management
Saying that communication is important would be an understatement. Smooth communication and quality management are key positives of any reputable agency.
The agency you hire will be handling your business. It is a big deal. So, make sure that they update you regularly. The right agency will value your feedback and collaboration.
Data-Centered
In digital marketing, it is all about numbers. Any trustworthy agency knows that. So, the agency you hire should use analytics for the marketing campaigns they run.
The reports they submit to you should be driven by factual data.
Easy-on-the-Budget
Finding the right agency also depends on your budget. If you are a small company, you would have to find an affordable agency.
Following are the 3 most common types of pricing models for digital agencies:
Here, you pay your agency the amount you have allocated to running ads. Some agencies will try to request more money for ads so that they can make a greater profit.
Because of this reason, we do not recommend this model to any of our clients.
It is the simplest of all pricing models. Here, you pay your agency a fixed monthly price for the work done.
In this pricing system, the agency takes a commission out of the revenue they make for your brand.
Hire our Digital Marketing Agency to Help Skyrocket Your Business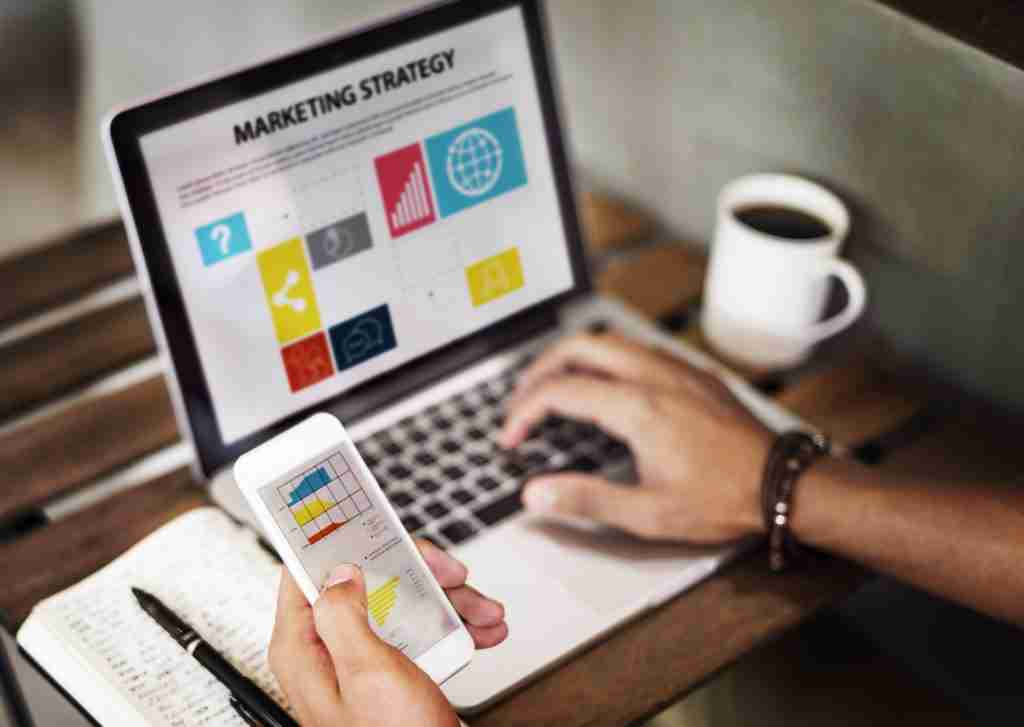 Thinking of how to hire a digital marketing agency for your business? Don't worry, because 2BTech has you covered.
We are an esteemed digital marketing agency in Pakistan with clients worldwide. Our work and results do the talking for us.
Our marketing agency in Pakistan also handles social media related projects.
So, if you are looking for a top-tier marketing agency to immediately grow your brand, get in touch with us here: 

You can even get a free quote by using our pricing calculator
Let us get you started!